Experience our clinics in a way that you thought you could only dream of. Start finding your community of women mountain bikers with these clinics to help improve your biking skills, have fun, and be with your tribe.
See Events
I have never felt so welcomed immediately by a group of women. The instructors we so knowledgeable on how to break down the skills needed to feel successful. Enjoyed every minute of the clinic and can't wait to visit Bentonville again to join another.
- Emily
I had a fear coming in that I would be the most novice rider and feel unable to keep up. It was an amazing environment with positive energy and fellow women all looking to learn. I have never experienced that type of environment since I started biking. Seeing women with different backgrounds, body types, and skills come together with interest in learning mountain biking was so empowering for me.
- Erin
A very positive experience and a fun way to learn and build on mtn bike skills. I also enjoyed meeting other women eager to develop their mtn biking ability . I appreciated the teamwork between two coaches. It is definitely worth the $ and the swag bag was awesome.
- Amy
The instructors were so patient and knowledgeable and the class size was perfect for learning!!
-Tammy
This was great, can't wait to use what I learned on the trails.
- Lynelle
This was a great clinic! By the end I felt confident enough to tackle the rock berm on All American!
- Mindi
Calendar View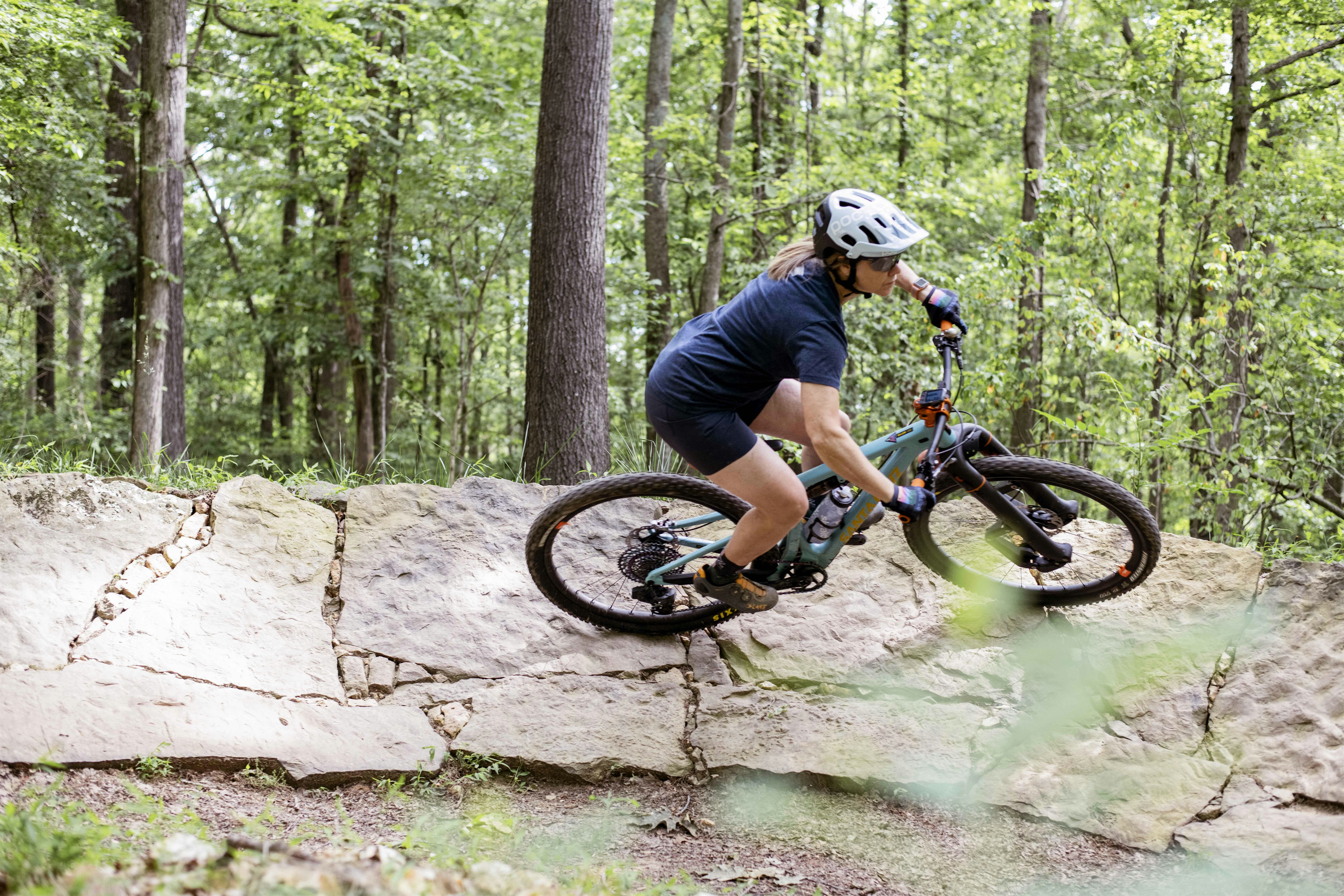 BERMS! We'll break down berms to help you ride them comfortably and confidently.
214 NE A St, Bentonville, AR 72712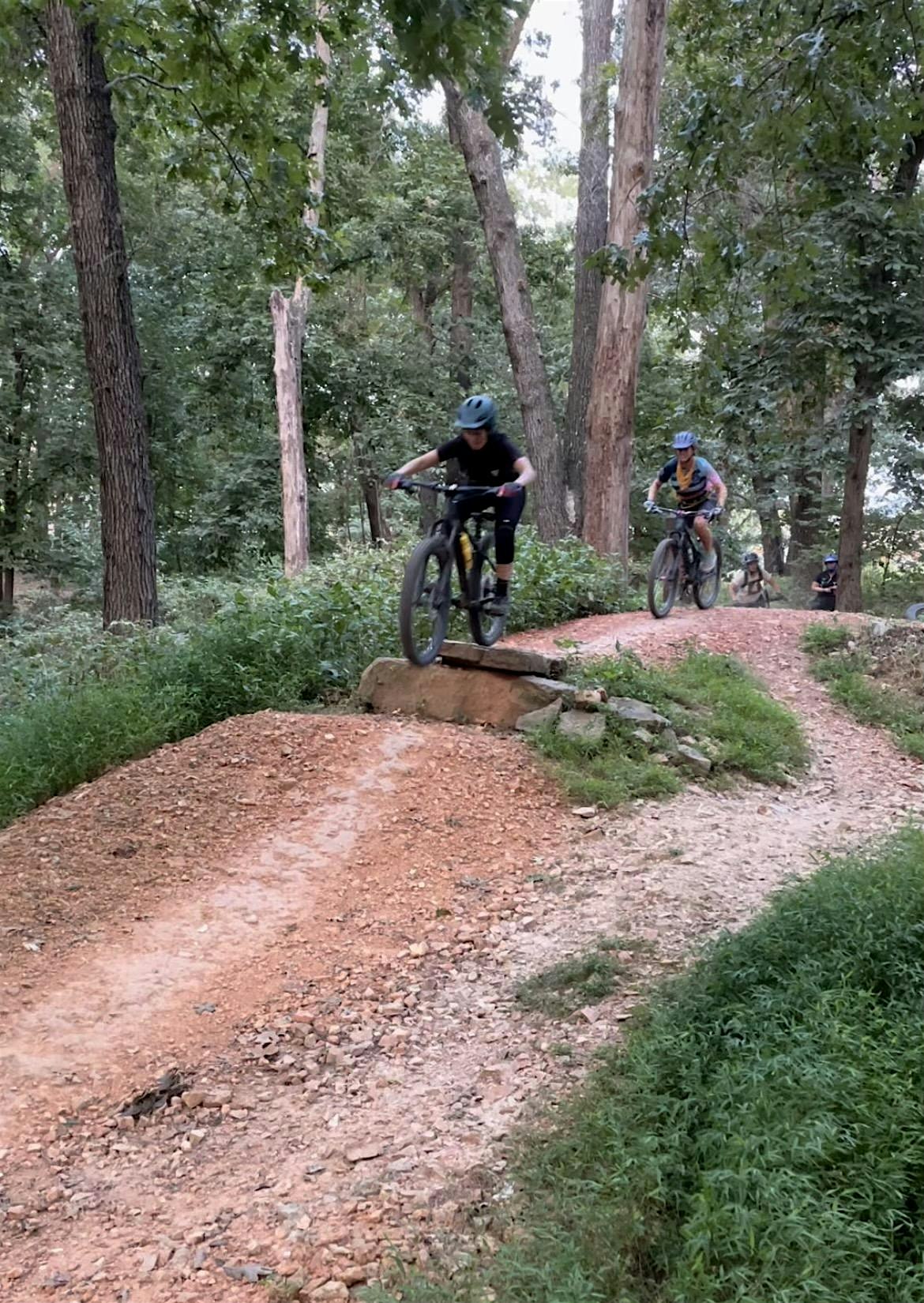 Its time to practice those MTB skills! This clinic will focus on rolling off small drops.
Red Barn, Bentonville, AR 72712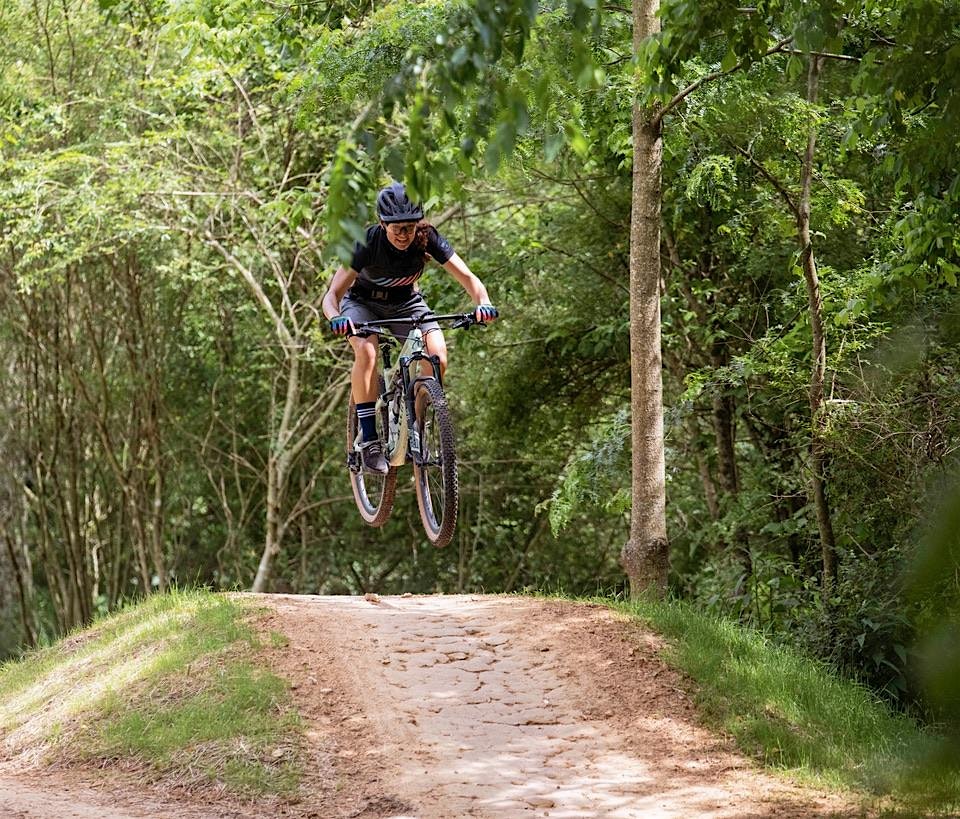 Learn the skills to get you and your bike flying through the air!
214 NE A St, Bentonville, AR 72712